How Healthline recovered over $1 million in adblock revenue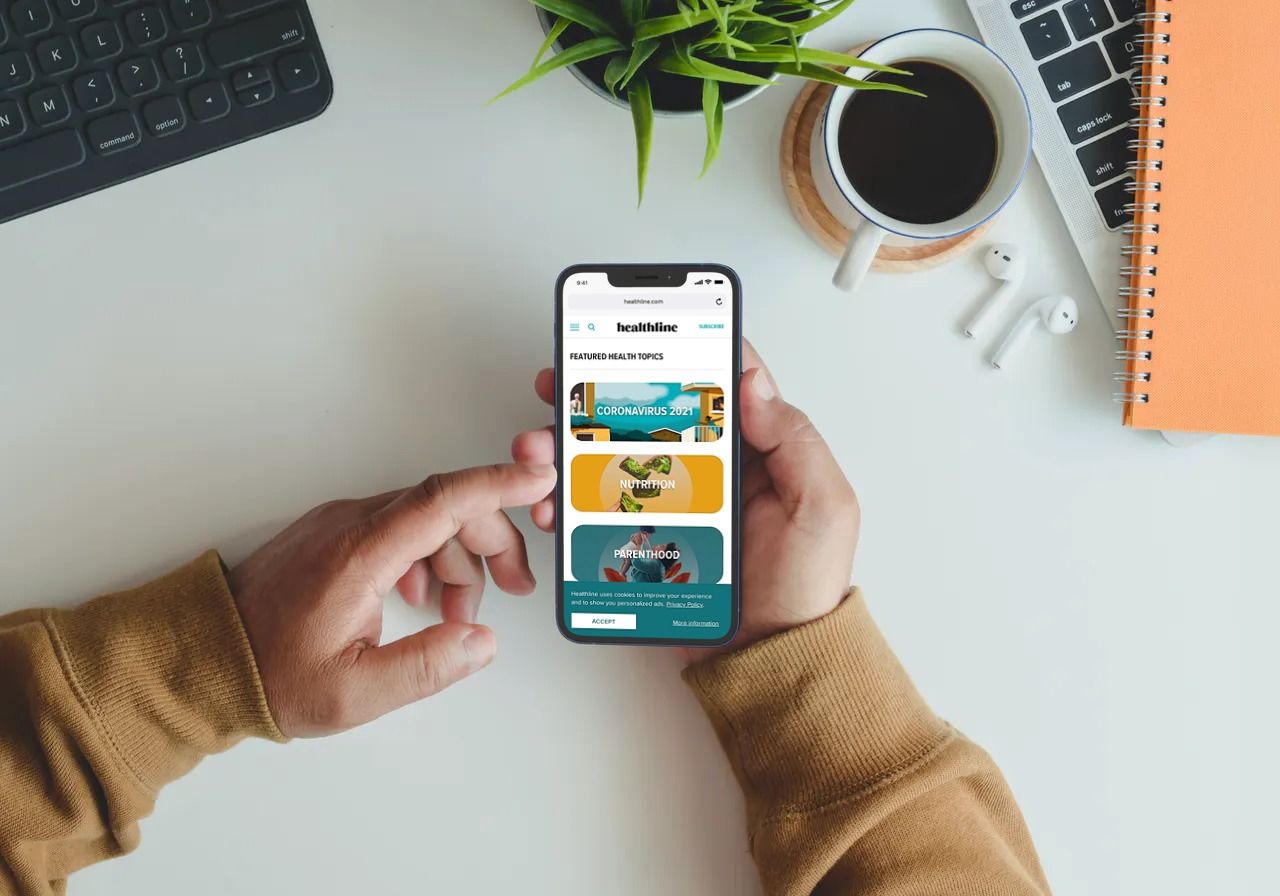 San Francisco-based Healthline Media's mission is to empower people to be their strongest and healthiest selves by being a trusted ally in their pursuit of health and well-being. The company is one of the world's fastest growing health information brands with online properties including Healthline, MedicalNewsToday, Greatist and PsychCentral.
Healthline Media's sites provide evidence-based articles with the highest standards of medical integrity that support the modern health consumer with a whole-person approach to health and wellness. It is ranked 44th on Comscore's Top-50 Property rankings, and it is the only health publisher to make the list. More than 250 million people worldwide and 79 million people in the U.S. visit Healthline's sites each month, according to data from Google Analytics and Comscore, respectively. Healthline Media is owned by Red Ventures.
A brand with a relentless focus on quality
Since the beginning, Healthline's focus has been on creating unique, evidence-based, high-quality content. Across all its properties, Healthline Media publishes articles authored by more than 120 writers and reviewed by more than 100 doctors, clinicians, dietitians, and other experts. The company's repository contains more than 70,000 articles, each updated with current protocol.
As a result of this focus, Healthline's organic growth has grown exponentially through the years and Healthline Media established itself as the health category leader, overtaking WebMD in 2020.
As Healthline's audience burgeoned, so did the total number of its visitors using adblocking software. Healthline needed a solution that could help meet its revenue goals, while continuing to deliver the great UX that Healthline's audience has come to expect.
Addressing the growing adblock problem
In 2018, as adblocking became a larger issue, Healthline contacted Blockthrough to learn more about its adblock monetization solution and evaluate whether it was a good fit for their business.
Blockthrough's solution works by recovering ads from the publisher's own demand stack that adhere to the Acceptable Ads standard ("AA"), which defines a lighter ad experience that excludes heavy, intrusive, and interruptive formats.
"Blockthrough's product allows us to forecast and realize steady revenue associated with ad recovery each month."

The largest adblockers by market share—AdBlock and AdBlock Plus—participate in the AA ecosystem, and over 90% of their users are opted in to receive ads from participating publishers, so long as those ads meet AA specifications.
While any publisher can apply to participate, ensuring AA compliance is challenging because most publishers and their demand partners don't have any pre-built filtering capabilities to reliably prevent non-compliant ad creatives (programmatic or direct) from being served on the page.
Blockthrough recognized the need in the market for a solution to this problem, and in 2018, invented real-time AA filtering. Its technology integrates with the publisher's ad stack, scanning incoming bids for AA compliance using creative hashing, computer vision, and other forms of algorithmic identification, and filters out bidders whose creative is non-compliant.
This approach allows Blockthrough to restore the publisher's entire demand stack (programmatic and direct) without requiring Ads.txt updates, and ensuring that the most valuable compliant impression wins every time. Using Blockthrough's simple, one-line code integration, Healthline was ready to start monetizing its adblock audience.
More than $1 million recovered
Healthline implemented Blockthrough's ad recovery via Acceptable Ads and has recovered over $1.1M in advertising revenue since 2018, which would have otherwise been lost to adblockers.
"We chose Blockthrough for its ease of implementation and because their product allows us to enable our own demand for ad recovery," says Christopher Acosta, Director of Programmatic at Healthline Media. "Prior to Blockthrough, Healthline Media worked with another ad recovery vendor that had a convoluted process of recovering ads with less than stellar account management. Blockthrough has responsive white-glove service for our account."
Over the course of the Covid-19 pandemic, Blockthrough helped Healthline by providing a continuously improving incremental revenue stream, consistently maintaining a fill rate over 80% through the year and more than doubling Healthline's adblock CPMs in 2020.
"Blockthrough's product allows us to forecast and realize steady revenue associated with ad recovery each month," Christopher adds.
Most importantly, unlike hard adblock walls and other messaging-based recovery strategies that use pop-ups and interrupt the natural flow of users, Blockthrough was able to drive these results for Healthline while respecting user choice and maintaining the frictionless UX of the website.
Want a tl;dr version of this case study? Grab the one-page PDF summary here.
Did you know that the average publisher loses 10-40% of their revenue to adblocking? What you may not know is that adblocking has largely shifted to ad-filtering, with over 250M users allowing a safer, less interruptive ad experience to be served to them—in turn supporting their favorite sites and creators.
Blockthrough's award-winning technology plugs into publishers' header bidding wrapper and ad server to scan ad creatives for compliance with the Acceptable Ads Standard to activate this "hidden" audience and generate incremental revenue, while respecting the choice and experience of ad-filtering users.